Chinese Embassy Supports Needy Muslim Groups with Ramadan Food Items
2021-05-11 06:11
On May 10, 2021, H.E. Chinese Ambassador Hu Zhangliang, on behalf of the Chinese Embassy in Sierra Leone, donated a batch of food items to the needy Muslim Groups as they are observing the holy month of Ramadan. Hon. Minister of Social Welfare Mme. Baindu Dassama witnessed the handover of the items.
The donated items include 6.25 tons of rice, 1,250 liters of cooking oil, 2.5 tons of sugar and 450 kg of salt, which were received by the United Council of Imams (UCI) for further donation to the needy.
On receiving the donation, Alhaji Dr. Mohammed Habib Sheriff, the President of UCI and other senior Muslim leaders thanked the Chinese Embassy in Sierra Leone for this kind gesture and its continued support. They said that the food items come at the right time and assured that the items will be used for their intended purposes.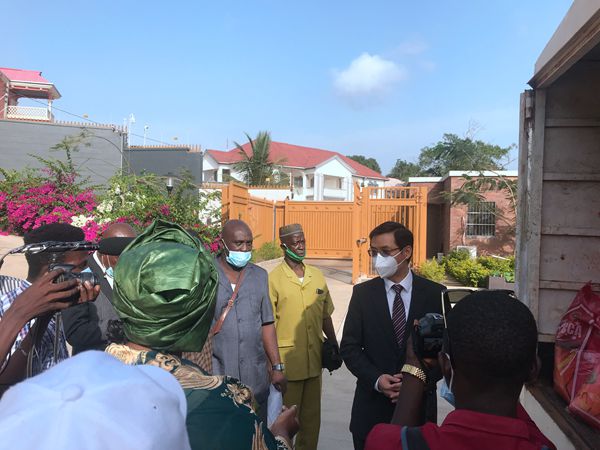 Ambassador Hu said that this donation is a gesture of friendship and thanked the Hon. Minister of Social Welfare and the UCI for their coordination. He also expressed his good wishes through the UCI to the Muslim brothers and sisters in Sierra Leone and wished them a joyous Eid Al-Fitr in advance.