Ambassador Wang Qing Pays Courtesy Calls on Speaker Bundu and Other Sierra Leone Dignitaries
2023-01-18 22:50
Recently, Ambassador Wang Qing paid courtesy calls on Sierra Leone Speaker Bundu, Chief Minister Saffa, Minister of Foreign Affairs and International Cooperation Francis, Minister of Defence Conteh, Minister of Information and Communications Swarray, Minister of Fishery and Marine Resources Kowa, and Minister of Labor and Social Security Timbo, Minister of Transport and Aviation Karon, Minister of Trade and Industry Sandy, Minister of Health and Sanitation Demby, Minister of the Western Region Tunis and other Sierra Leonean dignitaries.
Ambassador Wang said that since the establishment of diplomatic relations between China and Sierra Leone 52 years ago, the two sides have always understood and supported each other, maintained a brotherly friendship, achieved fruitful practical cooperation results, and vigorously promoted the continuous development of China-Sierra Leone friendship and cooperation. In last October, the 20th National Congress of the Communist Party of China was successfully held, drawing a grand blueprint for building a modern socialist country in all aspects, providing Chinese solutions to common problems faced by mankind, and offering new development opportunities for other countries including Sierra Leone. China is willing to work with Sierra Leone to implement the important consensus reached by the two heads of state and promote the China-Sierra Leone Comprehensive Strategic Cooperative Partnership to continue to achieve new progress.

Ambassador Wang introduced China's measures to optimize and adjust the COVID-19 prevention policy. He said that this is not only a timely and necessary measure for scientific prevention and control, but also a strategic and long-term strategy for safeguarding the fundamental interests of the overwhelming majority of the people. It will create a more safe and healthy environment for exchanges between China and other countries and also bring more benefits to the development of the global economy. It is expected that China and Sierra Leone will take this opportunity to further strengthen personnel exchanges and promote practical cooperation.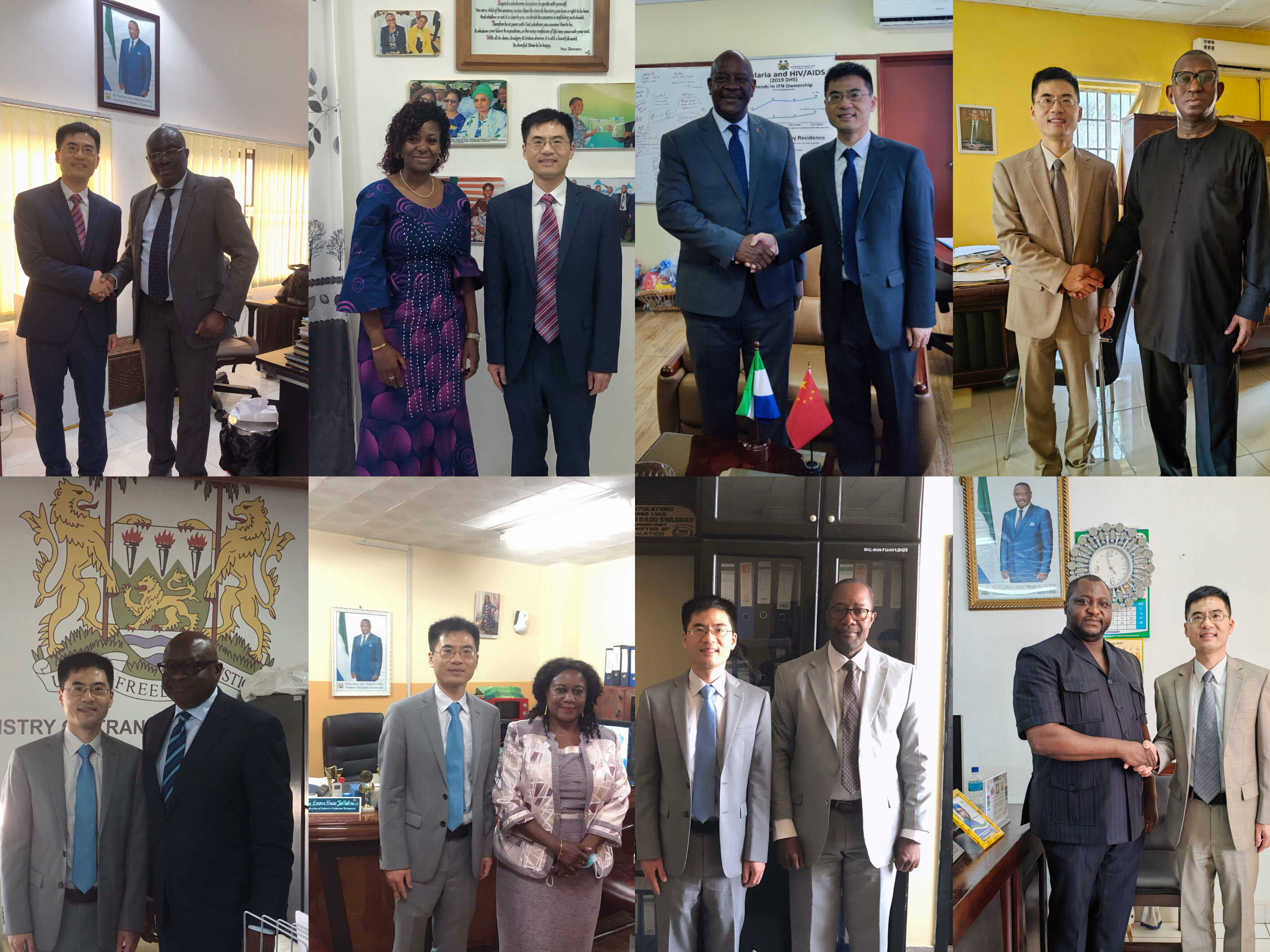 Speaker Bundu and other dignitaries warmly welcomed Ambassador Wang's assumption of office and thanked China for its long-term strong support for the national development of Sierra Leone. Under the strategic guidance of the two heads of states, the two sides have worked very closely to promote Sierra Leone-China relations. The Sierra Leonean side is willing to continue to maintain close communication and strengthen cooperation with the Chinese side, so as to push the friendly cooperation between the two countries to a new level. The Sierra Leonean side stated that China's recent adjustment of prevention and control policies in line with the development of the situation is good news for the world, and is willing to continue to strengthen cooperation with China in the fields of anti-epidemic and health care, and deepen personnel exchanges and practical cooperation between the two countries.