Chinese Embassy in Sierra Leone held an Appreciation Reception on the safe return of a Chinese fishing vessel hijacked by pirates
2023-08-30 23:55
On August 29, 2023, the Chinese Embassy in Sierra Leone held an Appreciation Reception on the safe return of a Chinese fishing vessel hijacked by pirates. H.E. Wang Qing, Ambassador of the People's Republic of China to the Republic of Sierra Leone, Mrs. Princess Dugba, Minister of Fishery and Maritime Resources, Mr. Muana Brima Massaquoi, Deputy Minister of Defence, and other guests attended the reception.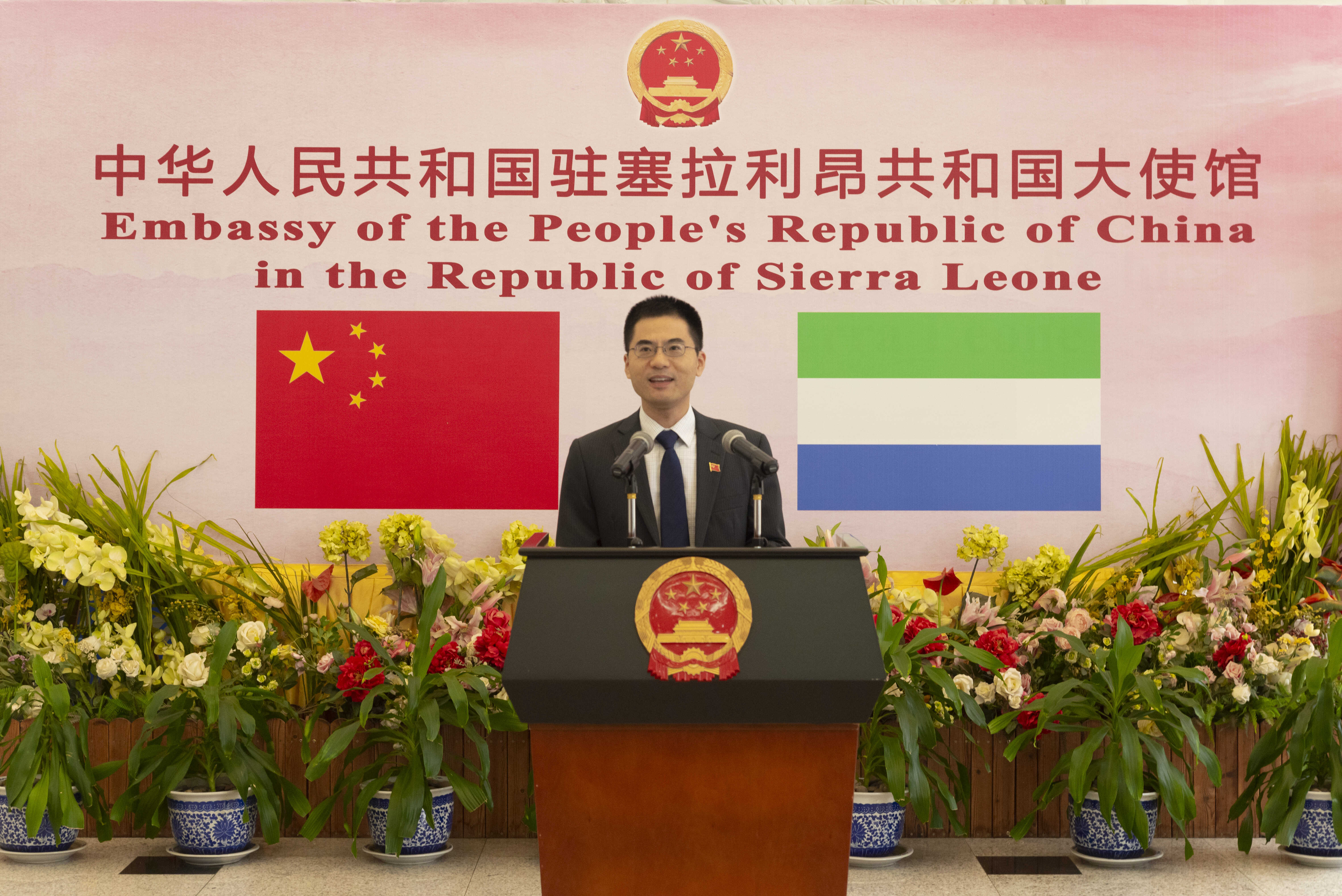 Ambassador Wang Qing welcomed the safe return of the fishing vessel and its crew members, and thanked the Sierra Leonean side for their great efforts in rescuing the fishing vessel and its crew members. He said that China is willing to strengthen security cooperation with the costal countries in the Gulf of Guinea including Sierra Leone, continue to provide support for the maritime capacity building of the Sierra Leonean side,and jointly combat piracy. China is willing to further strengthen cooperation with Sierra Leone in fishery sector to better promote its economic and social development and benefit the two peoples.
Mrs. Princess Dugba and Mr. Muana Brima Massaquoi congratulated the Chinese fishing vessel to return to Sierra Leone safely, reaffirming that Sierra Leone is committed to protecting the property of Chinese enterprises and its personnel, will strengthen communication with the Chinese side, and discuss institutionalized security cooperation with relevant Chinese enterprises, so as to better safeguard the operation of Chinese enterprises.
The person in charge of the Chinese fishing enterprise whose vessel was hijacked expressed his gratitude to the Chinese Embassy and the Sierra Leonean side by presenting a banner of appreciation.